| | |
| --- | --- |
| The Western Australian School Library Association is the peak body for teacher librarians and other school library staff in WA. WASLA provides professional development and networking opportunities to all school library staff, whether professional, para professional or clerical in government and non-government schools. We are based in Perth but serve library staff throughout Western Australia. |   |
UPCOMING PD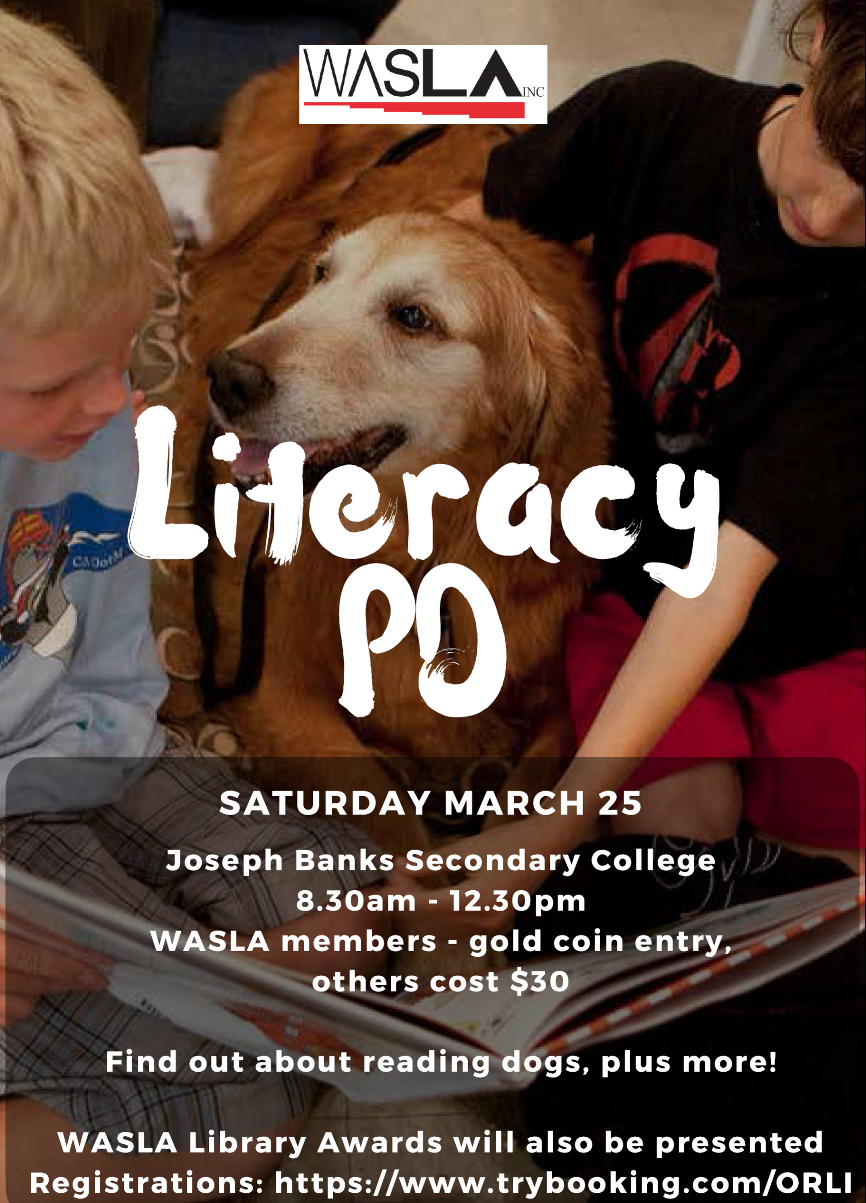 WASLA Awards 2017
Do you consider yourself an outstanding member of your school library team? Do you know or work with an outstanding teacher librarian, library technician or library officer? If so then please log on to the WASLA website and complete an application form for the new look awards.
Nominations / applications are due by Friday February 24th, 2017.
The sub-committee will contact applicants during Term One and the award ceremony will take place during the first WASLA P.D event on Saturday 25th March 2017. Please be aware that conditions apply to the applications and can be found on the application forms.
WASLA – Teacher Librarian of the year – Nomination
Latest News
Congratulations to WASLA ic3 editor and committee member Natasha Georgiou for recieving the Professional Service Award at the Professional Teaching Council of Western Australia (PTCWA) Awards Night on the 26th of October 2016.