WASLA relief register of Teacher Librarians, Library Technicians and Library Officers
WASLA maintains a relief register of Teacher Librarians, Library Technicians and Library Officers available to do relief work in both Government and Independent schools in Western Australia.
People interested in being included on the register, need to complete the relief register form providing details of their availability, areas of preference and experience. Those schools who are seeking relief personnel for their school libraries can contact the website manager who will provide a list of names and contact numbers of people who fulfil their criteria. The school will then make direct contact with people from that list. It is essential that all teacher librarians wishing to join the relief register have WACOT registration and that library officers/technicians hold a current Working with Children check.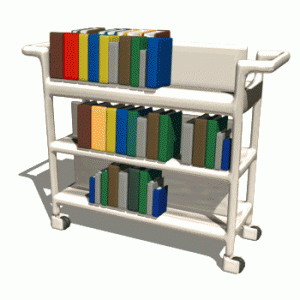 The relief register has been operating since the beginning of the 2000 school year and to date has proven a valuable source for schools seeking relief personnel. The register is continually being updated as people join the list or gain employment. As the list is continually changing it is difficult to provide a definitive list to schools, but the success of the register is evident in the amount of schools who refer to the list as soon as relief personnel are required and the changes to the list as those registered gain long term employment.
WASLA provides the relief register as a service to school libraries and we have received many emails and letters of appreciation from relief personnel and school libraries who have used the service. There is no charge. Please recommend our list to anyone who is available for relief positions or to colleagues who may be in need of relief staff.
Email webmanager@wasla.asn.au for the most recent copy of the Relief Register.
WASLA 2016 Relief Register Form Interactive (interactive PDF – open in Adobe Reader)